A wide range of guest rooms for every accommodation style
We offer a wide range of guest rooms to meet your preferred accommodation style, including rooms with views of magnificent Mt. Fuji that feature luxurious, open atmospheres; Japanese-style rooms where you can fully experience traditional tatami mats; casual Twin Rooms; and Suite Rooms with fantastic views of Mt. Fuji. Sit back and relax in a private space where time seems to pass more slowly.In addition, wireless, high-speed Internet access is available at no charge in all guest rooms.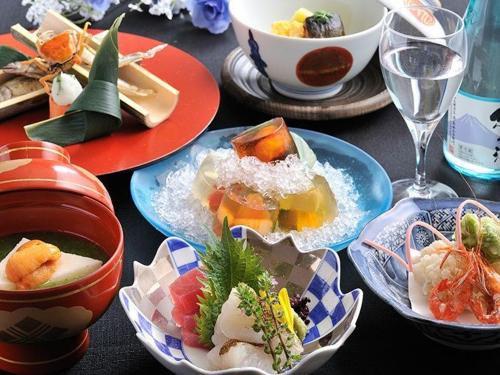 Japanese - Wasai Shunka -

[Hours]
Dinner  5:30 pm - 9:00 pm

This restaurant serves Japanese cuisine, including popular items such as local delicacies, shabu-shabu, and Koshu Beef. It also offers local sake from Yamanashi and shochu (distilled liquor).
Enjoy sampling dishes that are the pride of the chef, who is a master of Japanese cuisine.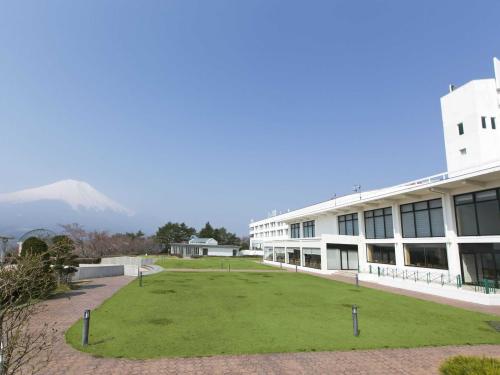 French - The Main Dining -

[Hours]
Dinner  5:30 pm - 9:00 pm

Taste authentic French cuisine made from the freshest seasonal ingredients and local foods, together with an ample selection of wines from Yamanashi (which has the largest wine production volume in Japan) selected by our sommelier.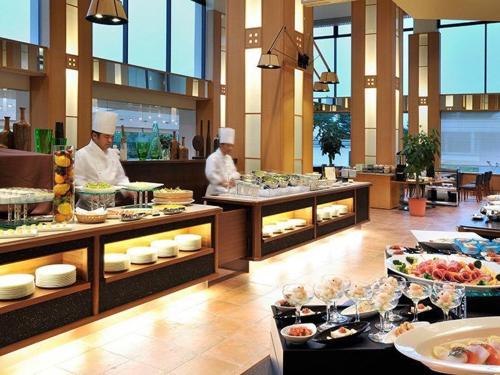 Buffet - Casual Restaurant The Garden Cafe -

[Hours]
Breakfast  7:00 am - 10:00 am
Lunch  12:00 noon - 2:00 pm
Dinner  5:30 - 9:00 pm (only on days before holidays)

This restaurant offers cuisine based on the philosophy of local production for local consumption, allowing guests to sample healthy ingredients from the rich natural world near Mt. Fuji.
It serves a morning buffet, lunch (Japanese and Western style), and dinner buffet.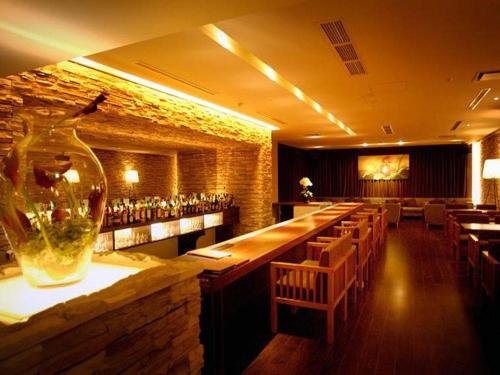 Bar - Eau de Joie -

[Hours]
8:00 pm - 11:00 pm

This bar features a wide lineup of cocktails, local sake from Yamanashi, shochu (distilled liquor), and whiskey, including original cocktails created over the history of Hotel Mt. Fuji.
Sit back and enjoy a sophisticated experience in a relaxed space.